Hi everyone!
I am running some tests over the LoRa App Server REST API, trying to figure out how to work with it. (BTW, congratulations for the API. An amazing job has been done here)
Once I have properly understood and used the JWT, I got a little problem.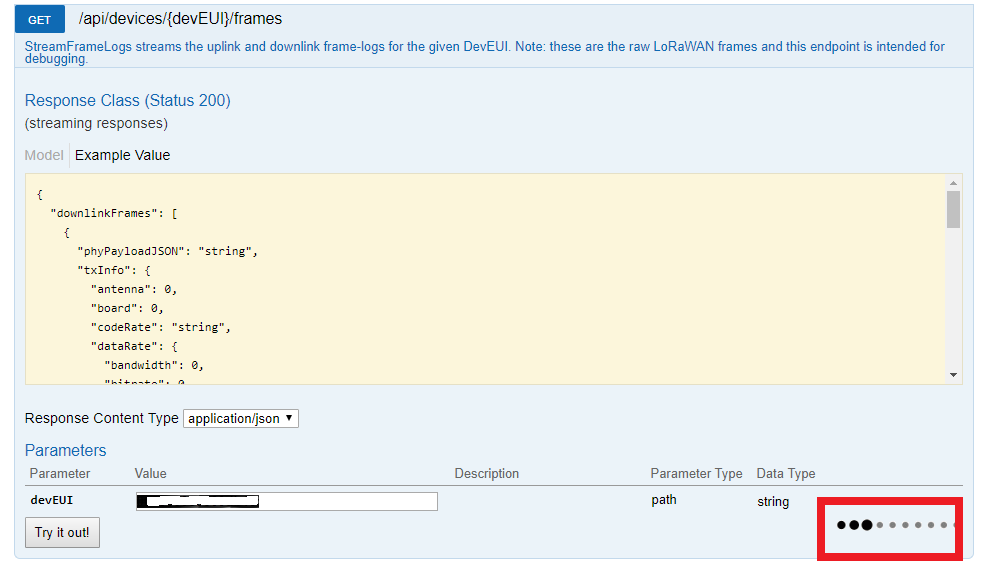 When requesting the GET frames from a specific device, I don't get any answer, just the typical dots that represents a "loading" action. I have waited, but no answer returned. (You can see that in the screenshot that I attach)
Has anybody found the same problem or could you please tell me how to solve this?
Thanks in advance.