Hi Guys!
We are facing some incomum issue using this globalsat lt100 device. Once we activate the ADR FLAG the communication flow goes like that:
JoinRequest
JoinAccept
UnconfirmedDataUp
UnconfirmedDataDown
UNTILL HERE EVERYTHING OK
But after that the device does not transmits anymore. This only happens when we set ADR=TRUE from the device side.
Here we have Json files: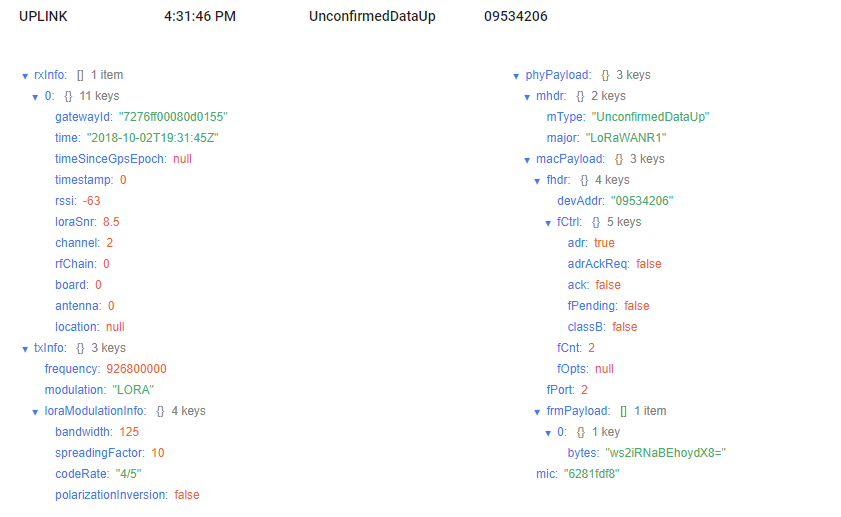 Any Thoughts?