Hello everyone and have a nice week!
My question may has answered or referred before in the forum,but i didn't find any specific about the configuration of my Tx message (back) to node. I intend to use Lora API's POST Method: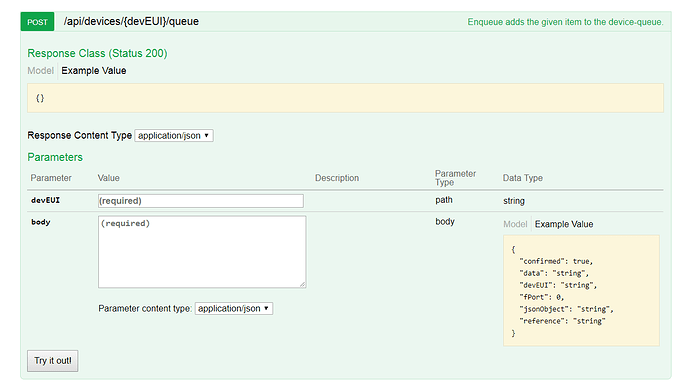 .
Except of required field "devEUI", in the body which will be published to the node ι have to use the same fPort,as the received (rx) message?
Data must be base64 encoded,right?
Finally in "jsonObject" and "reference" fields,in body,are necessarily to send,during downlink?
Thanks in advance,
Nikos.