Hi brocaar i am using SSCOM to pass the value 10 to the server.

On the loraserver side i am getting the Data in the frame payload as Ag==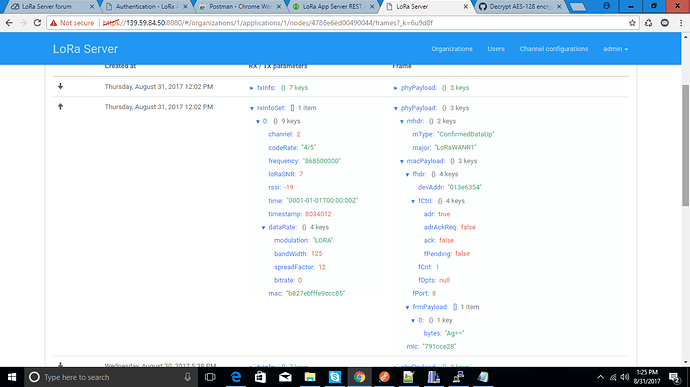 .
For decryption we are using online tool for testing perspective.But we do not get the actual data i.e 10.Our ntework session key is 2b7e151628aed2a6abf7158809cf4f3c.