Hi Guys,
I and my team try to make a solution about Lorawan using Arduino + Dragino shield or Cytron shield for lorawan, in the class A I already send data to loraserver and confirmed in MQTT or in the app server, but when I open windows for the RX I never get the message,
I try to send data downlink using "application/[applicationID]/node/[devEUI]/tx" and got the ACK i checked via MQTT and the live event frame logs, but in the device, there is nothing show up.
what could go wrong with my code or the setting guys?? here the code and the library guys
. the code is ok when i try to send the data to TTN server the data show up in my serial. did I miss something? or have there setting in app server for send data to the device???
here my setting of the device profile and services profiles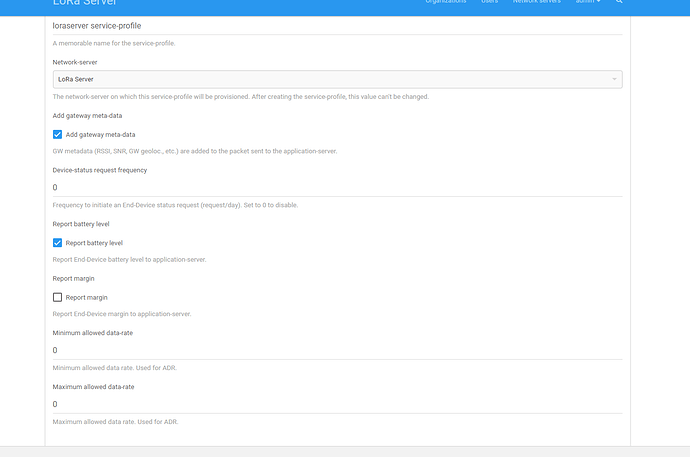 thanks before