Hi everyone!
We've got the response but when we are testing over Rest API, there is a little problem with getting frames, trying to figure out how to work with it.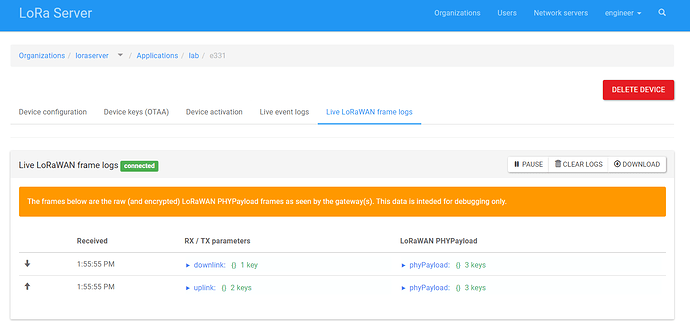 When requesting the GET frames from my device, I don't get any answer.
Has anybody found the same problem or could you please tell me how to solve this?
Thanks for all your help!