Hi, I have deployed RAK811 Node.
As per document, it does support Cayenne LPP but after selecting the same in Application config, I am unable to get the GPS coordinates of the node.
I am getting analog input (voltage) and temperature info.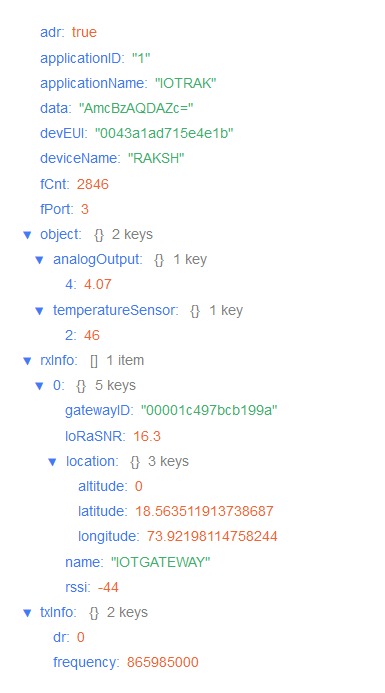 While connecting this node thru TTN + mydevice - i get the GPS coordinates.
It seems there is difference in Cayenne LPP format in TTN and LORA Server.
I am looking Decoder for RAK811 - as I am not familiar to create decoder.
Joy!!
Madhukar